IoT Sweden launches new podcast
Internet of Things Sweden is now launching The IoT Public Sector podcast. This new podcast will centre around how innovative IoT projects in the public sector can contribute to solutions on global societal challenges.
The Strategic Innovation Programme IoT Sweden aims at increasing the use of Internet of Things in the public sector. IoT Sweden finances innovative IoT projects in the public sector, primarily through open calls. The goal of the new podcast is to share more information on IoT Sweden's innovative projects and how these projects help advancing the IoT sector.
Internet of Things Sweden – IoT Sweden – is a Strategic Innovation Programme that supports and funds innovative IoT project in public-sector all-over Sweden. IoT Sweden is one of 17 strategic innovation programmes funded by the three Swedish authorities Vinnova (the Innovation Agency); the Swedish Energy Agency; and Formas (a Swedish research council for sustainable development). IoT Sweden is hosted by Uppsala University.
– There is still a large and untapped potential when it comes to the use of IoT within municipalities and regions. We believe we can contribute knowledge, experience and hopefully a large portion of inspiration in our new podcast, said Olle Bergdahl, Programme Director at IoT Sweden.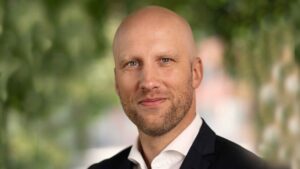 IoT Sweden is one of 17 national Strategic Innovation Programmes that work towards finding solutions to global societal challenges and contributing to Sweden's competitiveness internationally. The new podcast will feature IoT Sweden's current and previous projects an their opportunities and challenges. The podcast is primarily aimed at municipalities and regions, but also private companies, authorities and other organisations that drive issues around IoT and digitisation in general.
– The unique thing about our podcast is that it specifically centres around IoT in the public sector. We hope that many will find it interesting, said Olle Bergdahl.
IoT Sweden will produce podcast episodes in both English and Swedish. The first three pilot episodes are all in English.
You can listen to the podcast here:
• IoT Sweden's website
• Podbean
• Apple Podcasts
• Spotify
• iHeart Radio