Östen Frånberg – an internet pioneer has passed away
Östen Frånberg has left us. Östen was one of Sweden's early Internet pioneers and co-founded both IoT Sweden as well as the The Swedish Internet Foundation and has been a leading figure for the Internet of Things movement.
It is with great sadness and loss that IoT Sweden announces the news that Östen Frånberg has left us. Östen was a legend within the organisation and was one of the brains behind IoT Sweden's original innovation agenda, he was also the programme's first Programme Director in 2014-2015. Until six months ago, Östen was still active and led IoT Sweden's working group for standards and platforms.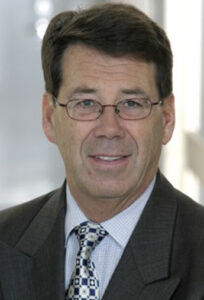 When the Internet came to Sweden, there were no rules for how different protocols should be handled, nor for e-mail handling or domain handling, and Östen Frånberg was one of those who were involved in pushing forward standards for all of this. Through his work in the Basnät 90 grouping, Östen was involved in and pushed forward the development of a private, commercial internet in Sweden, an internet that did not piggy-back on the academic world where the internet first spread. Östen's interest in the Internet developed further to include the Internet of Things when it arrived – and here, too, the interest was particularly focused on standards and platforms.
-Östen had an enormous commitment and network both nationally and internationally in matters relating to technology and internet development. Through his long professional life, he has created many important pieces of the puzzle for our history. Östen was always generous with his time and knowledge. I am grateful that I got to know him and I will miss our conversations and his genuine commitment, said Olle Bergdahl, Programme Director at IoT Sweden.
Östen was for many years chairman of the Swedish standardisation committee for IoT. As a representative of Sweden within international standardisation for IoT and Digital Twins, he made many invaluable contributions. He also built a very large trust capital and many good relationships through his solid knowledge, good diplomacy and friendly appearance.
-For us who had the privilege of having Östen as a mentor for several years, he leaves a particularly large void. At the same time, we will always remember him with great joy and gratitude for what he meant and everything he generously shared, says Torbjörn Lahrin, who is the person who now leads IoT Sweden's working group for standards and platforms and has worked closely with Östen for many years.
´